In this age of wearable technology and the increased usage of mobile devices, font selection has become a crucially important aspect of web design.
Fonts have the ability to heavily influence the look and feel of a design. Unfortunately, many people do not pay enough attention to their font selection, which will compromise even the most beautifully designed websites.
The common thinking goes something like this: "If I have already spent a lot of time and energy in planning the overall structure of a website, which images I am going to use, and what color schemes I am going to design with … why do I need to spend even a lot of time and energy in selecting my fonts?" Well, the difference between a good font and a bad font is the difference between designs that look professional and designs that look really amateur.
Below, Somebody lists 4 fantastic website friendly favorites that will make your website look absolutely stunning! These are some of the best fonts used by professional designers on the web today. And, you can download them for FREE by clicking on the NAME of the font. Experience these wonderfully sexy fonts in action on your website today!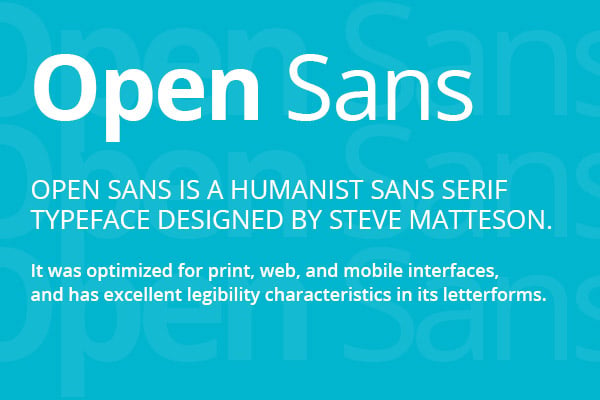 This font was created by Steve Matteson and is available in ten different variations. The styles vary from light to extra bold. The font is quite simple, neat and professional.
Although the font looks great in smaller and larger sizes it is most beautiful in the extra bold style.
It must be mentioned here that an Open Sans Condensed version is also available which comes in three different styles. This version is perhaps too condensed and therefore not quite legible at smaller sizes. Nonetheless, it should work in most situations.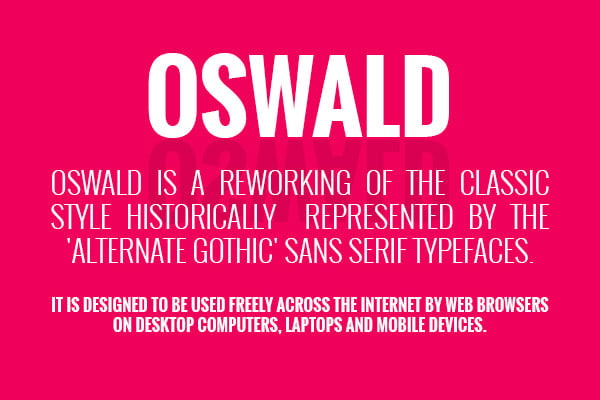 Oswald is a purely digital font, specifically designed to be used for web and graphic design viewed across the whole range of screen resolutions.
Part of the sans-serif font family, Oswald has been repeatedly updated based on its wide use in web design. It has tight spacing and is at its best when used as header text.
This font is great for clean looking website header texts and looks great across the wide spectrum of devices. Definitely try it out on your next web design project!
Lato (Somebody's Featured Favorite Font)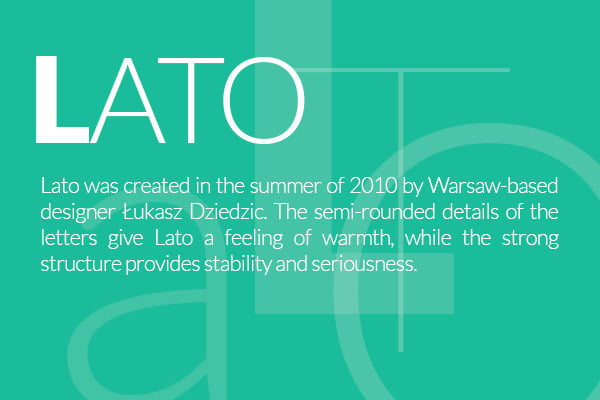 Lato is a beautiful, robust font created in the summer of 2010 by Łukasz Dziedzic (Lato actually mean "summer" in Polish!).
It comes from the sans serif typeface family and was intended to look transparent in body text but classical in its display when using uppercase letters.
The semi-rounded details of the letters looks phenomenal when used for responsive web designs. This is a highly recommended gentle, yet elegant, font!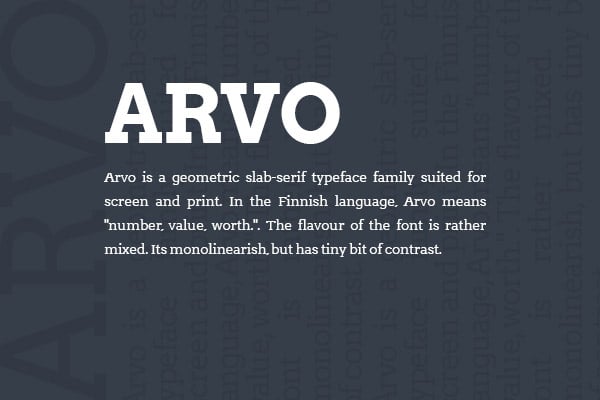 Arvo, meaning "number, value, worth" in Finnish, is a slab-serif typeface font that comes in 4 cuts: Roman, Italic, Roman Bold and Bold Italic.
It is quite geometric, but it has a nice contrast and a warm feel to its design. It appears as if it was designed as a modern update to some of the more classic slab-serif fonts.
This is a flexible font that can be used in a lot of ways for web design. It looks best as a standard paragraph text, providing a clear contrast for the reader.
Somebody hopes this collection of fonts will help you design better, more creative websites. What other fonts do you love to use? Send me links to your projects so Somebody can see your font selection or let me know your recommendations in the comments!
Related Articles